Bigfoot Ridge is about a group of podcasters who head into the woods of Pennsylvania to meet a listener who claims to have seen Bigfoot. Not everything is as it seems and the podcasters have no idea what they've gotten themselves into. Written by Mark Scheetz and illustrated by Ari Pluchinsky.
---
I loved it… Awesome first issue. As a lifelong comic fan it's great to see a comic come out that's not the same old cliches. The dialog was quick and snappy and fun. The art and flow of the panels are both fantastic. Huge thumbs up!

Jon Bristol
Creative Director, Elmwood Productions

With every page turn, you get deeper and deeper into the mind behind the Paranormal Punchers, and what a wild ride it is, with a twist I couldn't see coming!

Justin Bussell
Host, Tales from the Podcast

Buy the Book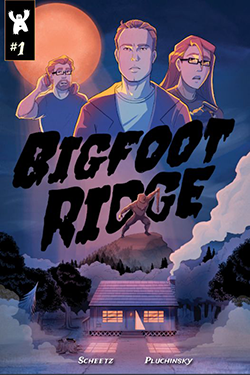 Bigfoot Ridge is now available in a print edition and as a PDF. The book has a full-color cover and 30 interior pages in black and white. Thank you for supporting independent art.
Listen to the Podcast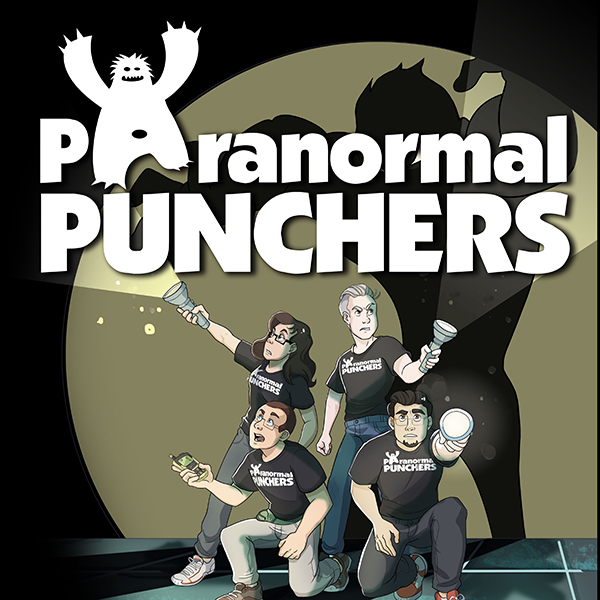 Paranormal Punchers is a light-hearted podcast discussing anything paranormal. They discuss Bigfoot, aliens, ghosts, haunted locations, cryptids, UFO sightings and more!
Bigfoot Ridge the Audio Drama Coming Soon.